So I feel like I go through this monthly where I hit a new realization of "oh my god i'm having a baby" & then I usually cry and eat something (fat kid, what can I say).
I super cleaned our bedroom today and put together the co-sleeper we got and put up a poster by the artists
Kozyndan
(two of the raddest human beings walking this earth right now) that I got as a gift from my lovely friend Suzanne.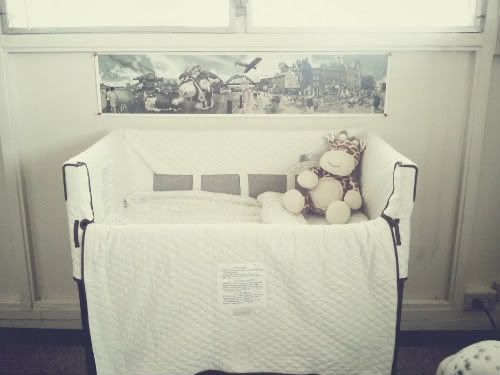 excuse Brie's butt in this photo...she was highly upset by the co-sleeper because it takes up some of her "space".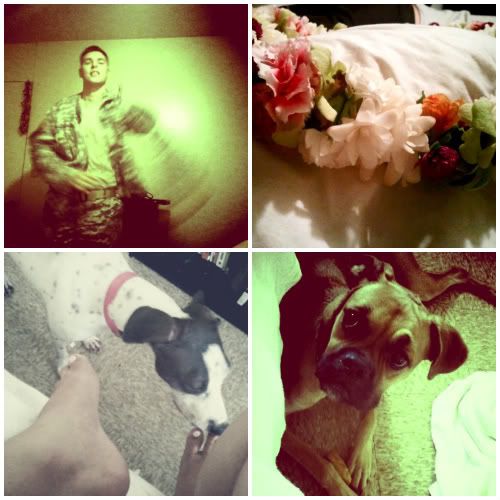 Zach:: A lei zach bought me just cause (seriously i'm so lucky)::Brie licking my toes (such a weirdo)::Diesel being Diesel